Why to insist on SwRI 95-03 for your fire-rated tank
October 23, 2018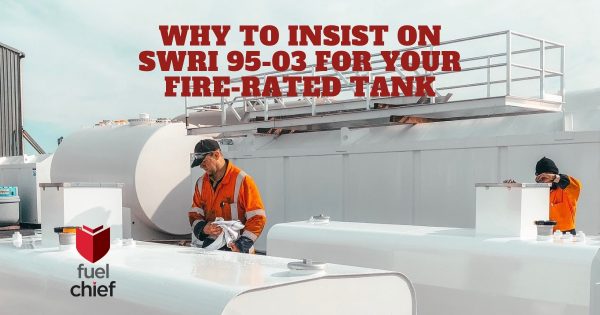 When you're buying fire-rated tanks/ tanks that need to go into buildings or intense climates, insist on SwRI 95-03 certified tanks, why, because you can rest assured that you are purchasing the most durable and resilient tank on the market.
THE BENEFITS TO YOU
If the tank is compliant with SwRI 95-03 and there is damage done to the tank, (whether it is fire, impact or other) it can be repaired and re-used. Unlike other tanks which would need to be completely replaced.
IS THE SAME TANK TESTED FOR SwRI 95-03?
It sure is! The SwRI 95-03, 4-hour fire test involves an additional 2-hour fire exposure test using the same, fully assembled test tank for all tests.
HOW DO I KNOW IF MY TANK IS SwRI 95-03?
If it is a SuperVault tank it will have the Fuelchief SuperVault logo which looks like this:
It will have a stainless-steel certification signage provided by Fuelchief (in silver) and it will have a gold and black plate with a unique number allocated by the Southwest Research Institute for the SuperVault tank.
Here is a series of our tanks that are out in New Zealand and Australia with certification evident.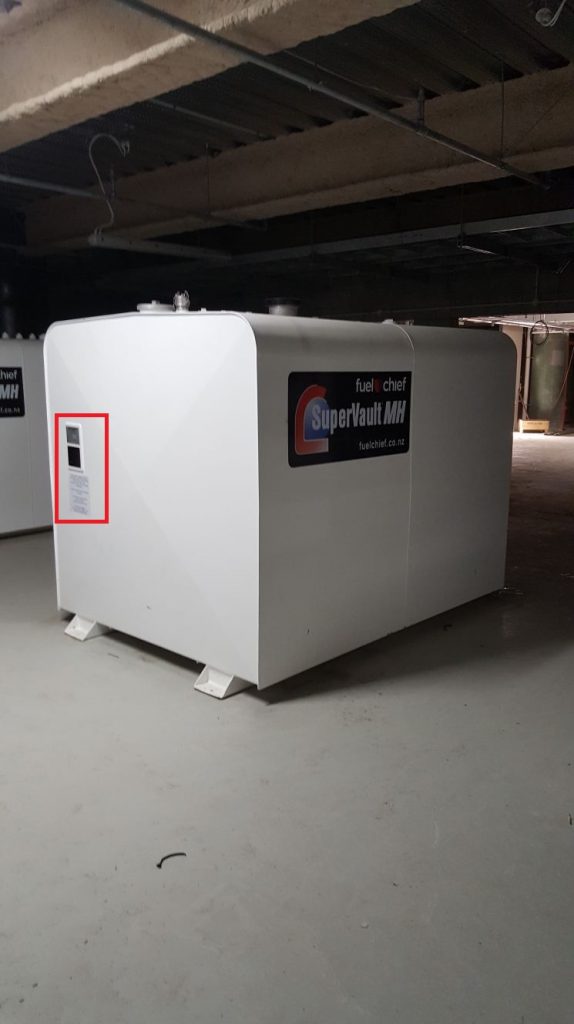 Therefore, you are not only getting a highly compliant and environmentally safe tank, but you are getting value for money along with a 30-year warranty provided by Fuelchief on any of our SuperVault range.
The SwRI 95-03 has also been specifically written into WorkSafe regulations for Safe Work Instrument and specified for tanks, click here to read the regulations: http://legislation.govt.nz/regulation/public/2017/0131/latest/DLM7309406.html
To find out more about our SuperVault tanks visit: https://fuelchieftanks.com/product/fuel-storage/supervault-mh-fuel-tank/
Or contact one of our team [email protected]