Fuelchief Ltd announce purchase of Advanced Fuel Tanks NZ Ltd
September 3, 2017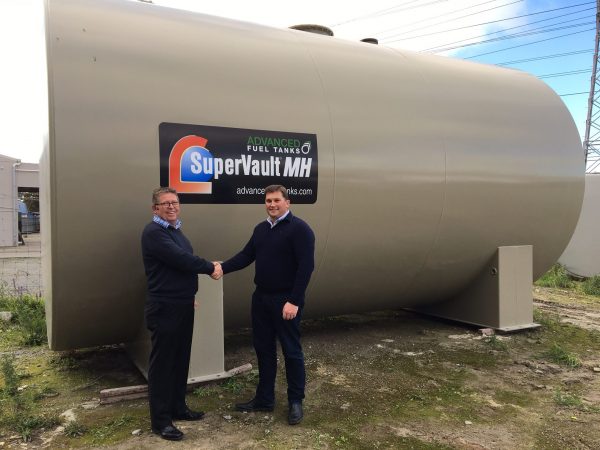 Fuelchief Ltd is pleased to announce the purchase of Advanced Fuel Tanks NZ Ltd based in Christchurch. As the manufacturer of the world-renowned 'SuperVault' 4-hour fire rated tank, this acquisition brings a valuable 'Made in New Zealand & Australia' edge to our business.
Advanced Fuel Tanks has been Australasia's leading designer and manufacturer of above ground fuel tanks and the extensive range is being used widely across the globe for the storage of diesel, petrol, aviation fuels, oil, solvents, chemicals and other hazardous substances.
The 'SuperVault' is the only above ground tank in the world tested and rated for 4 hours fire resistance. The SuperVault is ideal for populated areas such as service stations, indoors alongside generators and for aviation re-fuelling.
Fuelchief Ltd is a manufacturer and distributor of fuel tank products along with all fuel management systems and accessories. Fuelchief Ltd will be developing the existing Advanced Fuel Tanks range of products to include trailer and farm tanks, as well as having the resource to engage in larger, bespoke projects.
The unique 'SuperVault' and 'iTank' products will be re-developed over the coming months to extend the reach into global markets. All our products meet, and in many cases exceed, a range of international standards for above ground fuel storage. All tanks are available in a range of sizes between 500 and 120000 litres and we can also design and manufacture to your individual specifications.